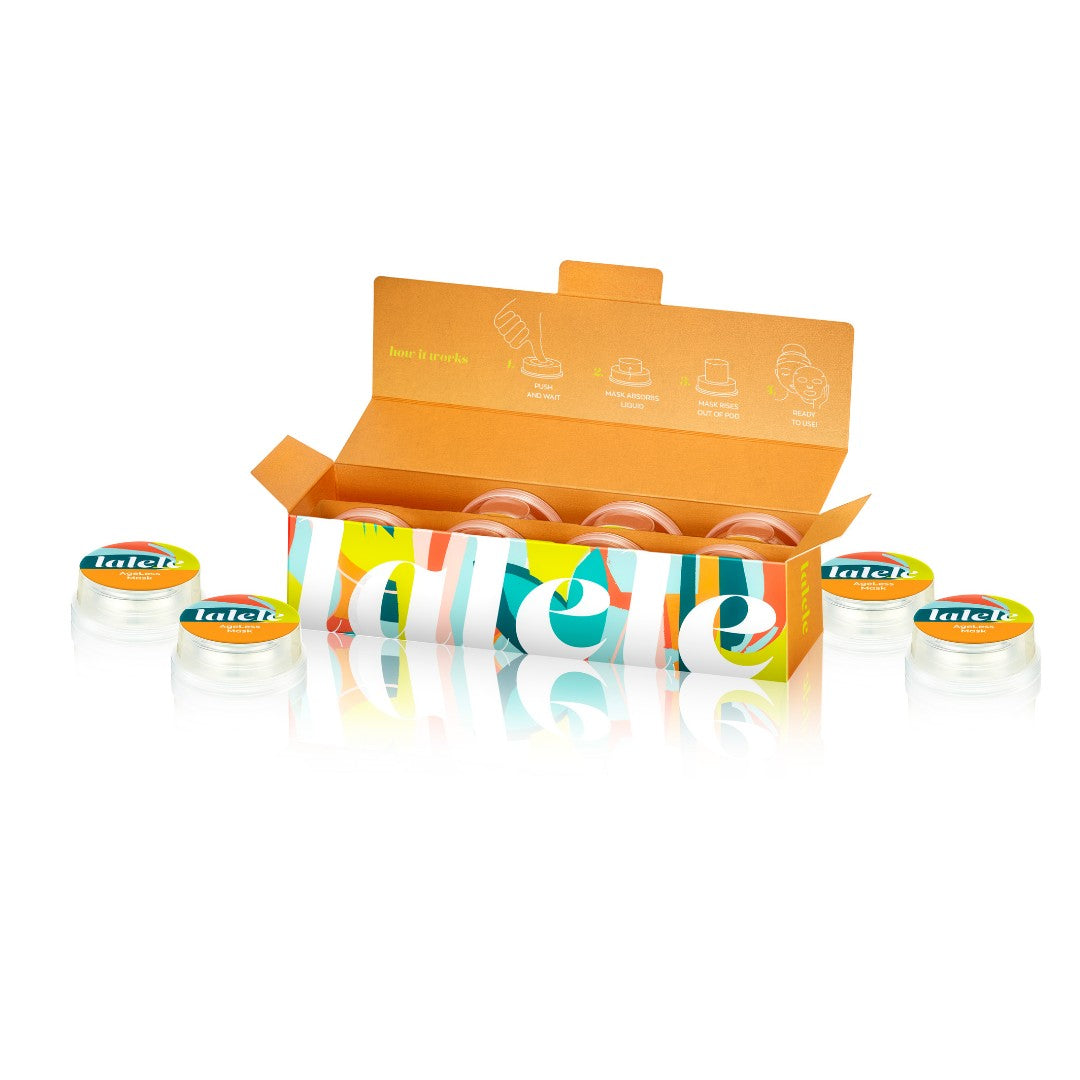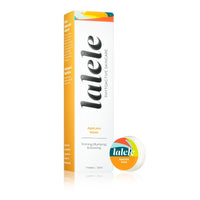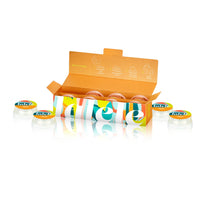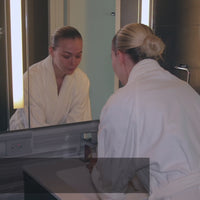 The rehabilitative corrective & preventative mask is specifically formulated to counter the three factors leading to age-related skin damage: moisture loss, collagen breakdown, and oxidation. A collection of vitamins, antioxidants, minerals, AHAs, peptides and natural retinol works in perfect synergy to boost the skin's natural resistance to environmental stress and improves the appearance of fine lines and surface elasticity. AgeLess Mask is created to rejuvenate and leave the skin with a more vibrant and youthful glow.
MORE INFO
 HOW TO USE
INGREDIENTS
| How It Works | Look & Feel |
| --- | --- |
| Cell Rejuvenation | Young & Healthy |
| Gentle Exfoliation | Minimizes Fine Lines |
| Melanin Balance | Brighter |
| Stimulate Collagen & Elastin | Firm & Tight |
| Water Biding | Plump & Hydrated |
| Antioxidant & Environmental Protection | Glowing & Radiant |
Cleanse skin, leave damp. While lying down, apply sheet mask to the face and press down to ensure perfect contact with the skin. Rest for 10-20 minutes. Remove and discard the mask. Do not wipe or wash your face. Follow with moisturizer to lock in Lalele's PhytoActive benefits. Can be used daily.
Due to the content of AHA and fruit enzymes, do not use this product for at least 2 weeks of any invasive medical procedure of the face. If the product gets in your eyes, rinse with cold water or call your doctor. If you feel irritation, remove the mask and rinse your face with cold water. Use a sunscreen while using this product and for a week afterwards.

Water, Glycerin, Nannochloropsis Oculata Extract, Hydrogenated Starch Hydrolysate, Aphanizomenon Flos-Aquae Extract, Anigozanthos Flavidus Extract, Pullulan, Succinic Acid, Swertia Chirata Extract, Palmitoyl Tripeptide-5, Phospholipids, Ahnfeltiopsis Concinna Extract, Sodium Hyaluronate, Sodium PCA, Ascorbyl Palmitate, Linoleic Acid, Propanediol, Tocopheryl Acetate, Glycolic Acid, Allantoin, Lactic Acid, Malic Acid, Tartaric Acid, Lonicera Japonica (Honeysuckle) Flower Extract, Citrus Limon (Lemon) Fruit Extract, Vitis Vinifera (Grape) Fruit Extract, Passiflora Edulis Fruit Extract, Ananas Sativus (Pineapple) Fruit Extract, Lonicera Caprifolium (Honeysuckle) Flower Extract, Panthenol, Maltodextrin, Alcohol Denat, Potassium Sorbate
Acting as a natural retinol, blue-green algae boosts collagen and elastin production but without the harsh side effects of retinol. Blue-green algae are high in proteins and fatty acids, helping to lift and tone the skin while firming and tightening your appearance. As it is water-based by nature, blue-green algae provide moisturization and hydration, helping to minimize the appearance of fine lines and wrinkles. Lanablue clinically prove powerful 58-68% wrinkle depth reduction after only 21 days.
Due to the regenerative properties that the kangaroo paw flower provides, it can combat fine lines and wrinkles. Kangaroo paw flower contains ferulic acid, an anti-oxidant praised for its remarkable brightening and anti-aging effects to the skin. This powerhouse ingredient can reach the deep layers of the skin and kickstarts the metabolism, allowing the skin to firm and significantly reducing signs of sagging.
Succinic acid helps your cellular renewal, helping to boost how well your skin cells function. The acid inhibits the degradation of collagen, helping to diminish the appearance of aging signs. It is a powerful antioxidant that helps counteract oxidative stress to the skin, promoting skin rejuvenation that leaves your complexion looking firm and bright.
Glycolic Acid – Glycolic acid has the smallest-sized molecules of all alpha hydroxy acids (AHAs). This allows it to easily absorb into the skin and exfoliate it better than other AHAs. Its keratolytic properties exfoliate dead skin cells from the skin's surface, and this exfoliation reduces existing fine lines and wrinkles, and fades hyperpigmentation. The acid has the ability to draw moisture to itself, meaning that it draws moistures to your newly created skin which in turn helps prevent new fine lines wrinkles from forming. Additionally, glycolic acid increases the penetration of other skin care ingredients making them more effective.
Lactic Acid – Lactic acid helps effectively exfoliate the skin. It speeds up cell turnover giving you a brighter complexion and smoother softer skin.
Malic Acid – An apple derived AHA, malic acid is a mild exfoliant that is used to boost the efficacy of other AHA exfoliants and balance the product's pH.
Tartaric acid – Unlike other acids which may disrupt pH, tartaric acid helps to stabilize other acids to regulate a formula's overall pH. It helps provide more targeted exfoliation as each type of AHA has its layer-by-layer benefits owing to its molecular size. Tartaric acid has antioxidant properties that help protect the skin from free radical damage such as UV rays and environmental pollution.
Liposomal Vitamin C (Ascorbyl Palmitate) – Liposomal vitamin C is a more stable, non-oxidative, and easily absorbed version of vitamin C. Vitamin C is a powerful antioxidant that protects the skin from UV damage, suppresses pigmentation, preserves the integrity of collagen and elastic fibers, and promotes synthesis of collagen
Vitamin E (Tocopheryl Acetate) – As an antioxidant, vitamin E combats free radical damage but unlike most other antioxidants, it is also a very hydrating molecule since it works as both humectant (to absorb water into the skin) and an emollient (to trap water in the skin).
Vitamin B5 (Panthenol) – Vitamin B5, also known as panthothenic acid, is a water soluble B vitamin with anti-inflammatory, skin barrier-strengthening, and wound healing properties. It helps prevent infections by preventing biofilm formation on the skin. By stabilizing the skin's barrier, vitamin B5 helps your skin retain more water, moisturizing it and helping it maintain its softness and elasticity. As a result, it becomes plumper and may even reduce fine lines as it smooths the skin's surface.
---
Lots of Compliments.
I wasn't sure about this product. It was much dryer than expected… and even though I didn't feel like I saw a lot of difference, I got SO many compliments. 20 something waitresses were randomly coming up to me complimenting on my skin. Friends said I was glowing, etc. so apparently it works.
I've been using different mask before, but after trying so many this is the perfect one. My skin improved a lot.
Is the best mask and i totally recommend it.
Thank you.
Collagen quencher
The "AgeLess" Mask is an amazing product where I witnessed a dramatic transformation within a 7-day trial routine. My skin became visibly plump and quenched. The portability of this product is another great highlight for a busy woman trying to fit in self-care time.
Absolutely amazing! Best results that I've experience and I've tried plenty. No need to look any further, this is the only mask that I'll be using from now on!
Fountain of Youth
After only 3 applications, my skin dramatically improved and got many compliments. I was considering injections and even face-lift, but I am voting for this product instead!