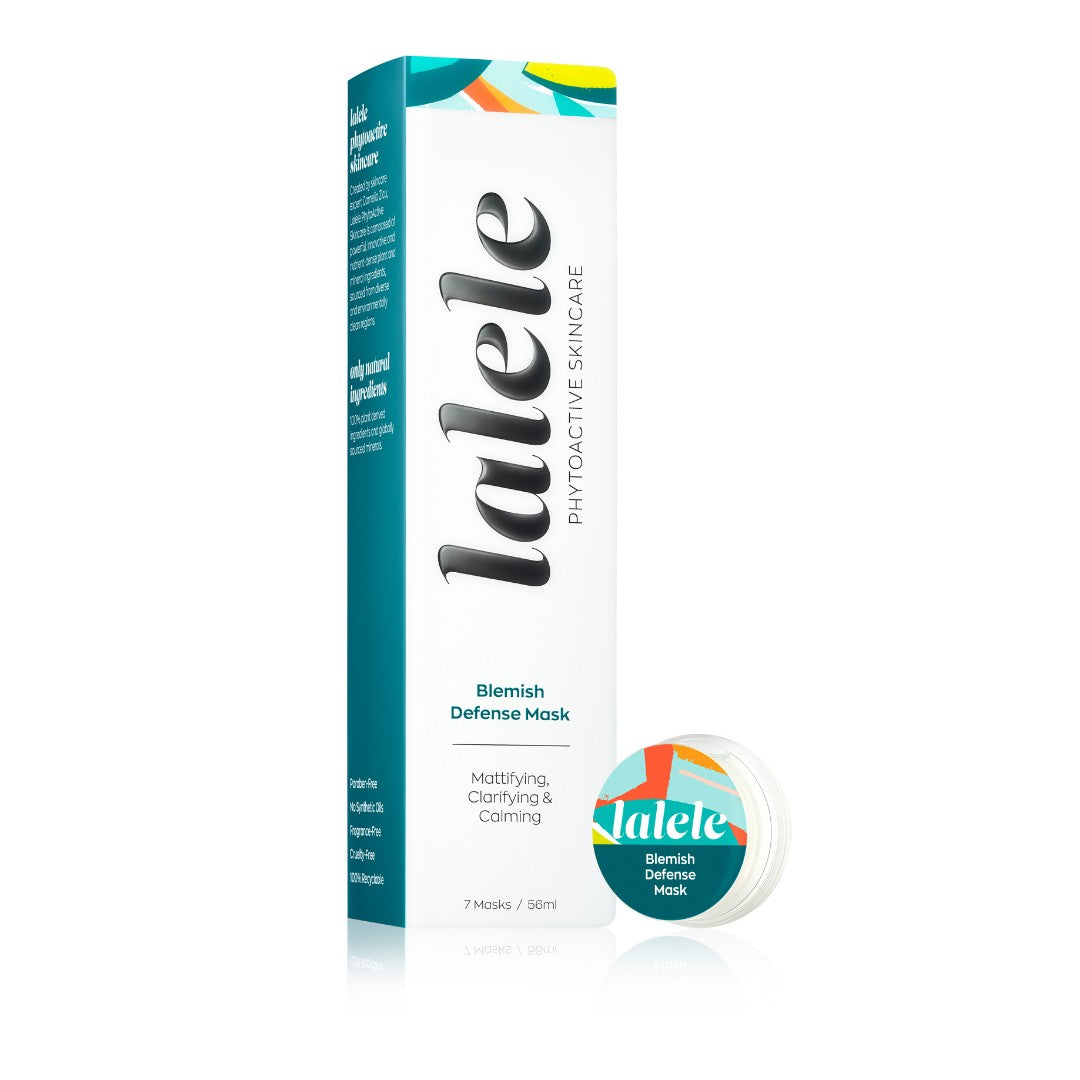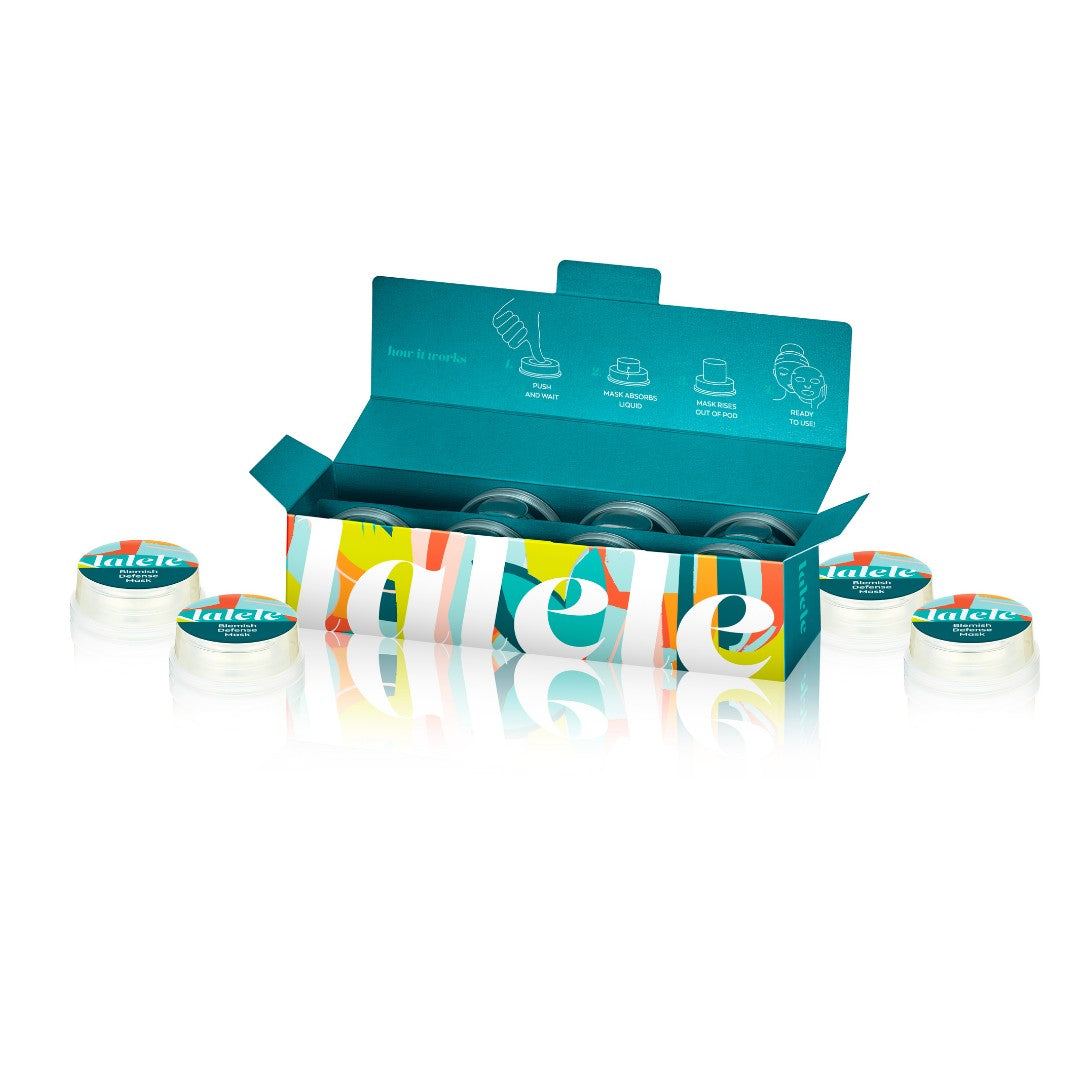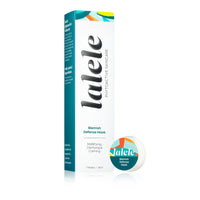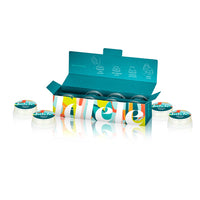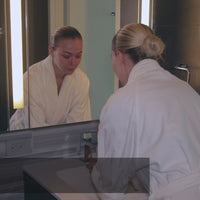 A powerful and natural blend of plant extracts that help improve the appearance of blemishes while soothing inflammation and redness. The mask removes excess oils that clog pores and cause breakouts without disturbing the skin's natural moisture balance. This product helps the skin appear healthy, clean and mattified.
MORE INFO
 HOW TO USE
INGREDIENTS
| How It Works | Look & Feel |
| --- | --- |
| Balance Oil & Sebum | Mattified |
| Gentle Exfoliation | Unclogged Pores |
| Cell Rejuvenation | Healthy & Younger |
| Antioxidant & Environmental Protection | Glowing & Radiant |
| Anti-Irritant & Redness Diffuser | Calm, Cool & Soothed |
| Increase Blood Circulation | Healthy & Restored |
Cleanse skin, leave damp. While lying down, apply sheet mask to the face and press down to ensure perfect contact with the skin. Rest for 10-20 minutes. Remove and discard the mask. Do not wipe or wash your face. Follow with moisturizer to lock in Lalele's PhytoActive benefits. Can be used daily.
Keep out of eyes. If the product gets in your eyes, rinse with cold water or call your doctor. If the product is over-drying your skin, reduce frequency and/or alternate with "Sensitive Skin Mask".

Water, Hamamelis Virginiana (Witch Hazel) Water, Isopropyl Alcohol, Salix Nigra (Willow) Bark Extract, Pseudoalteromonas Ferment Extract, Biosaccharide Gum-1, Salvia Officinalis (Sage) Leaf Extract, Rose Canina (Rose Flower) Extract, Calendula Officinalis Flower Extract, Propanediol, Lactic Acid, Malic Acid, Tartaric Acid, Citrus Limon (Lemon) Fruit Extract, Vitis Vinifera (Grape) Fruit Extract, Passiflora Edulis Fruit Extract, Ananas Sativus (Pineapple) Fruit Extract, Lonicera Japonica (Honeysuckle) Flower Extract, Lonicera Caprifolium (Honeysuckle) Flower Extract, Salicylic Acid, Potassium Sorbate.
Willow Bark contains natural salicylic acid, a compound with anti-inflammatory and antibacterial properties which rejuvenates the skin. gently exfoliates, and reduces redness and irritation in the skin. Willow bark is also rich in tannins which are natural astringents that helps reduce the size of pores. The tannins further help reduce oiliness and reduce acne breakouts. Rich in polyphenols, willow bark has anti-inflammatory and antibacterial properties that help diminish acne and provide relief from skin conditions such as eczema, rosacea, and psoriasis. Willow bark also contains flavonoids with antioxidant properties which help protect the skin's barrier from environmental damage.
Sage is an organic antioxidant used in skincare for its tonic, astringent, and soothing properties. High contents of antioxidant compounds make sage a great ingredient to scavenge free radicals, protecting skin from oxidative stress and UV-induced damage. Rich in thujones and rosmarinic acid, this natural antiseptic eliminates harmful bacteria and shields the skin from infections and acne. The plant has been proven to increase the percentage of wound contraction and new vessel formation, making it a great topical ingredient for wound healing.
Marine Blue also known as pseudoalteromonas is a rare and unique ingredient found in Antarctica. Pseudoalteromonas produces biologically active metabolites, many of which benefits the skin. One such metabolite, thiomarinol, along with marinolic and uronic acid, possess antibiotic properties which have been proven to be effective even for the antibiotic resident bacteria. The bacteria produce extracellular material, a glycoprotein that protects the skin from dryness, strengthens the skin' cohesion, and stimulates the formation of collagen I and IV as well as elastin. 15 day in-vitro tests show that collagen I increased by 128%, collagen IV increased 81%, and elastin increased 31%. The ingredient contains moisture-retention ability, with clinical trials demonstrating that it dramatically increases hydration levels in as little as 7 days and reduces fine lines with continued use over a 28-day period.
Passion flower contains vitamin A in the form of carotenoids, which helps rejuvenate the skin. The vitamin A additionally strengthens the skin barrier and stimulates collagen production. Passion flower is a great moisturizer and works well for oily skin due to its non-clogging properties. The high content of anti-inflammatory compounds in passion fruit reduce swelling and irritation and soothe the skin.
Lactic Acid – Lactic acid helps effectively exfoliate the skin. It speeds up cell turnover giving you a brighter complexion and smoother softer skin.
Malic Acid – An apple derived AHA, malic acid is a mild exfoliant that is used to boost the efficacy of other AHA exfoliants and balance the product's pH.
Tartaric acid – Unlike other acids which may disrupt pH, tartaric acid helps to stabilize other acids to regulate a formula's overall pH. It helps provide more targeted exfoliation as each type of AHA has its layer-by-layer benefits owing to its molecular size. Tartaric acid has antioxidant properties that help protect the skin from free radical damage such as UV rays and environmental pollution.
---
Skin Concern:
Oily/Breakouts
Thank you!
I always had problems with my skin. After i started using Lalele products my skin improved visibility in just one month. I alternate Blemish defense mask with Sensitive rescue mask and the results surpassed my expectations.
Thank you Lalele saving my skin!
Skin Concern:
Oily/Breakouts
Amazing product!! I had acne and oily skin for a while. After using this product once, my skin instantly looked better. I would highly recommend these masks!
Skin Concern:
Oily/Breakouts
The best product for those who suffer from acne problems!This is the only product that has given visible results for putting an end to my breakouts as well without causing flaky or dry skin.
Skin Concern:
Oily/Breakouts
Great
Helpful with reducing breakouts.