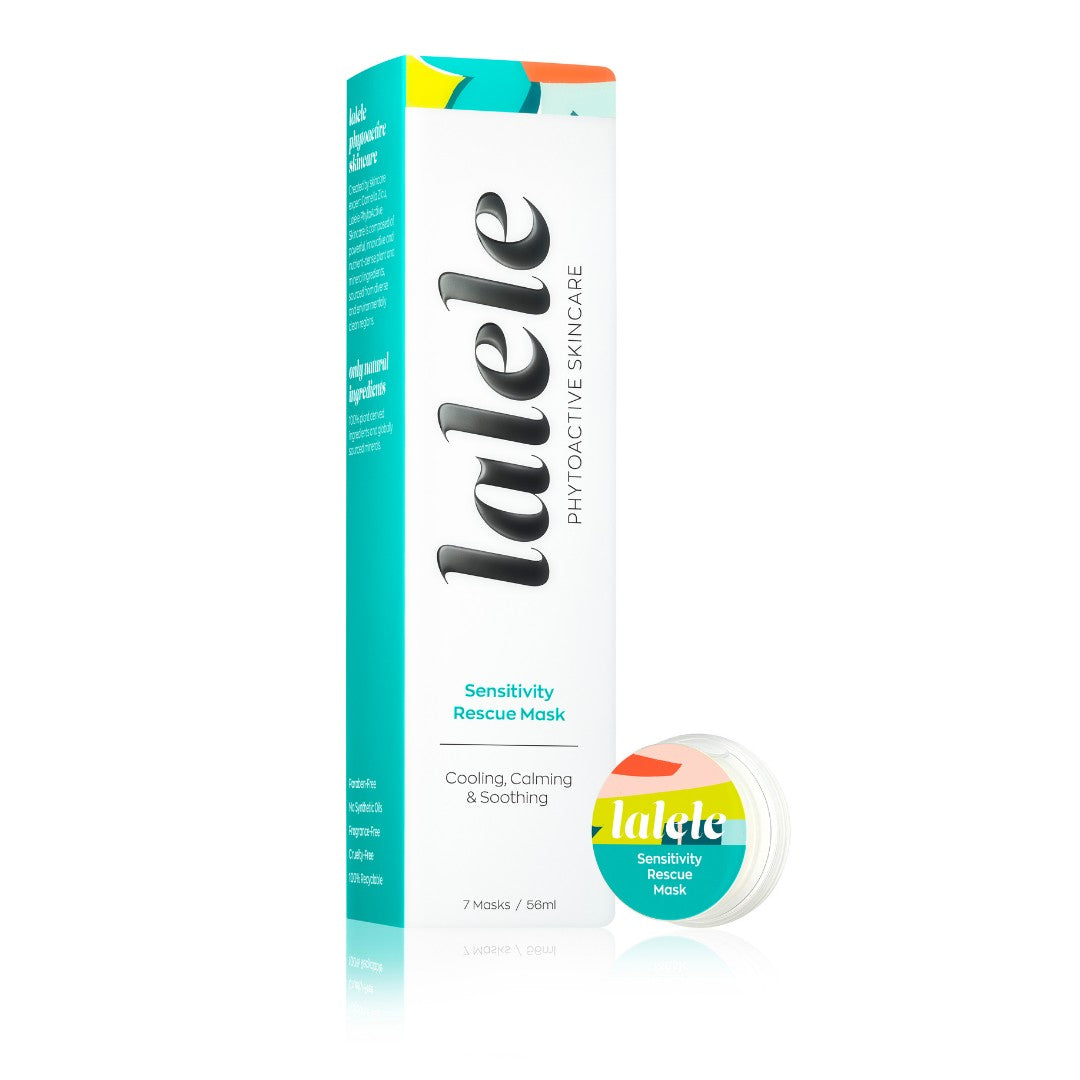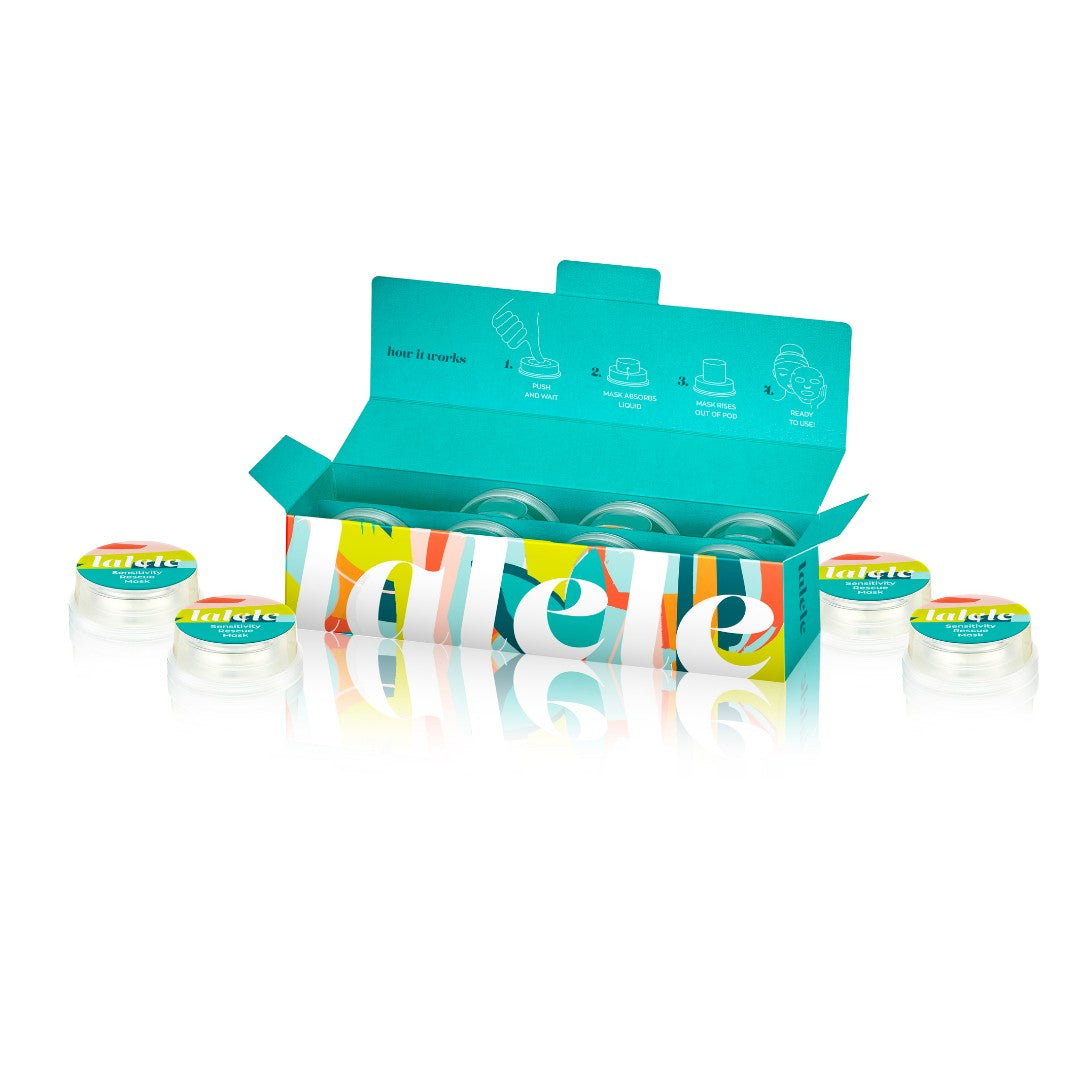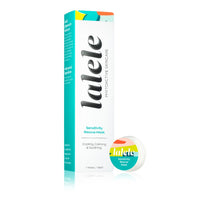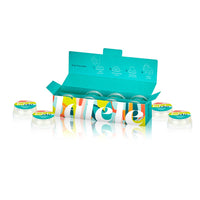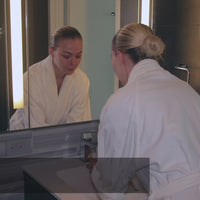 Advanced formula with highly-concentrated botanical extracts that soothe and comfort sensitive, compromised, or post-procedure skin. Combining the essence of Snow Mushroom with the invigorating properties of Aloe to cool and calm the skin, this mask alleviates discomfort, hydrates dry skin and effectively decreases redness.
MORE INFO
 HOW TO USE
INGREDIENTS
| How It Works | Look & Feel |
| --- | --- |
| Anti-Irritant & Redness Diffuser | Calm, Cool & Soothed |
| Antioxidant & Environmental Protection | Glowing & Radiant |
| Water Biding | Plump & Hydrated |
| Cell Rejuvenation | Young & Healthy |
| Stimulate Collagen & Elastin | Firm & Tight |
Cleanse skin, leave damp. While lying down, apply sheet mask to the face and press down to ensure perfect contact with the skin. Rest for 10-20 minutes. Remove and discard the mask. Do not wipe or wash your face. Follow with moisturizer to lock in Lalele's PhytoActive benefits. Can be used daily.

Water, Glycerin, Xanthium Sibiricum Fruit Extract, Cyperus Rotundus Root Extract, Calendula Officinalis Flower Extract, Aloe Barbadensis Leaf Juice, Cucumis Sativus (Cucumber) Fruit Extract, Arnica Montana Flower Extract, Prunus Persica (Peach) Fruit Extract, Propanediol, Tremella Fuciformis (Mushroom) Extract, Sorbitan Oleate Decylglucoside Crosspolymer, Melissa Officinalis (Lemon Balm) Water, Lonicera Japonica Flower Extract, Lonicera Japonica (Honeysuckle) Flower Extract, Lonicera Caprifolium (Honeysuckle) Flower Extract, Allantoin, Mentha Piperita (Peppermint) Oil, Potassium Sorbate.
Snow Mushroom acts similarly to hydration powerhouse hyaluronic acid by pulling moisture to the skin but penetrates the skin more easily due to its smaller particle size. It is full with fatty acids, which also help retain moisture while stabilizing the skin barrier. Rich in Vitamin A, C, and D; it has antioxidant and anti-inflammatory properties that help restore the right temperature and balance in your skin.
Peach fruit is high in vitamin A which helps boost collagen production and elastin. The fruit is rich in vitamin C, an anti-oxidant that further promotes collagen production and protects the skin from free radical damage. It is also a great source of vitamin E which our bodies do not produce naturally. Vitamin E is an anti-oxidant that protects and helps repair skin, particularly from damage caused by environmental stressors. Peach also contains potassium, a mineral that improves the growth of new skin cells and phosphorous which aids in skin cell repair. Then there is zinc, a powerful anti-oxidant with anti-inflammatory properties. As a good source of protein, peach is also a powerful ingredient that contributes towards tissue repair. Phenolic compounds found in peaches help soothe and calm irritated skin and diminish inflammation
Xanthium sibricum has antibacterial, anti-fungal, anti-inflammatory, and analgesic properties. In-vivo studies have proven the plants ability to reinforce the skin's self-protection against dehydration, oxidative stress and also degradation of the extra-cellular matrix.
The leaf of the aloe plant is rich in water, helping to hydrate the skin and lock in moisture. mucopolysaccharides found in the aloe plant have been shown to increase the water content of the outermost lay of the skin, making it an ideal ingredient for dry skin. In addition to its ability to help replenish and retain moisture in the skin, aloe also stimulates the production of hyaluronic acid and collagen and elastin fibers in the skin – all of which are necessary to keeping the skin hydrated, firm and supple.
Calendula's anti-inflammatory properties calm and soothe the skin incredibly well, resulting in reduced irritation and redness. Furthermore, the flower's anti-inflammatory properties along with its ability to limit the skin's water loss strengthens the skin's defenses against potential irritants. Calendula's antioxidant and antimicrobial properties promotes wound healing while being gentle on the skin, making it a perfect ingredient for sensitive skin.
Allantoin is a gentle non-irritating ingredient with anti-inflammatory properties that works well in healing wounds. The ingredient's anti-inflammatory, anti-fungal, and anti-microbial properties have been shown to effectively treat psoriasis. It is a humectant that draws moisture to the skin and holds it there, making an exceptionally great ingredient for hydrating the skin.
---
Skin Concern:
Oily/Breakouts
Thank you!
I have been using this for about a month now & have noticed my skin more hydrated and healthy looking.
I loved how this made my face feel and look.
I would definitely recommend this product to everyone.
It's a must have. I'm glad I gave it a try.
Thank you Lalele !
Skin Concern:
Oily/Breakouts
Helpful with reducing breakouts.